Hotel Info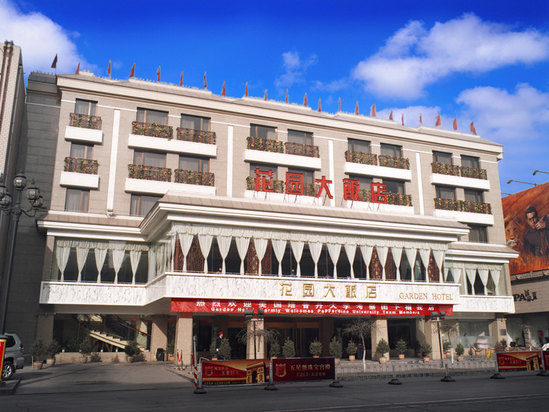 Garden Hotel Datong
is located in the center of the prosperous business district of Datong City. It is only five minutes' walk away from the drum tower, Shanhua temple, Jiulongbi and other cultural relics. The traffic is very convenient.
It is a well-known company in Datong, integrating accommodation, catering, entertainment, shopping and business. We have all kinds of rooms. The furniture department is made of imported Honghua pear wood. It is noble and elegant, spacious and comfortable. The rooms are complete, with electronic safe, broadband Internet and other facilities, which can help you to communicate successfully. The 'sunshine lounge' on the second floor fully embodies the style and cultural connotation of the hotel. Of course, it is also an ideal place for all kinds of meetings, cocktail parties and performances.
Its Chinese restaurant is located on the second floor of the hotel. It is decorated with a combination of palace style and modern European style, giving people a new feeling. Its business features are rich and broad; The Latin restaurant on the first floor operates Brazilian barbecue, which is personally managed by famous Brazilian Chefs (foreigners). The barbecue with rich national characteristics and authentic Brazilian song and dance performances allow guests to enjoy delicious food and fully experience the romantic atmosphere brought by exotic customs.
It also has conference room, recreation center, coffee room, shopping mall, business center, parking lot and other supporting service facilities to bring you a full range of experience.
Breakfast price
: CNY75($10.3) / person
Breakfast time
: 07:00-09:30
Breakfast type
: Buffet (Western, Chinese)